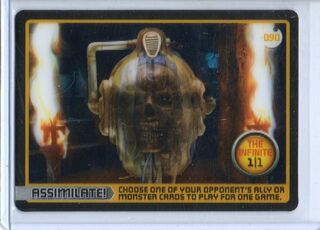 This is card number 090, the first of the 2
infinite
cards.
It's inscription reads "Choose one of your opponents Ally or Monster cards to play for one game."
Like the other Infinite card this one is holographic and features the Cyber head opening and closing.
Another card that features this exact scene is Cyber Head Attack.
In the test set this card was called Regenerate and featured the 10th Doctor turning into the 11th.