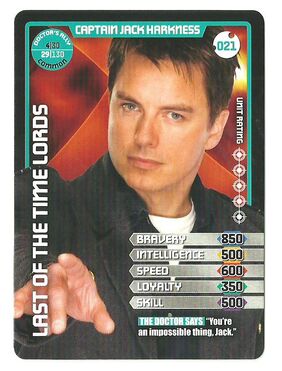 This is card number 021, 
Ally
card number 4 and
common
 card number 29.
It has a unit rating of 4 and has the following stats
Bravery 850
Intelligence 500
Speed 600
Loyalty 350
Skill 500
It's inscription reads "You're an impossible thing, Jack."
In the test set, the background of this card was blue rather than red.