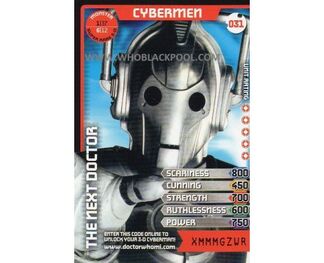 This is card number 031,
monster
card number 1 and
super rare
card number 6.
It has a unit rating of 5  and has the following stats
Scariness 800
Cunning 450
Strength 700
Ruthlessness 600
Power 750
This is the first Cyberman card (the next one being the Telos).
You can win this card as a badge on this Wiki.