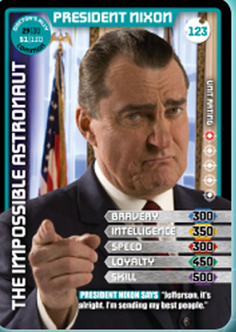 This is card number 123, Ally card number 29 and common card number 51.
It has a unit rating of 1 and has the following stats
Bravery 300
Intelligence 350
Speed 300
Loyalty 450
Skill 500
It's inscription reads: President Nixon says Jefferson, it's alright. I'm sending my best people."