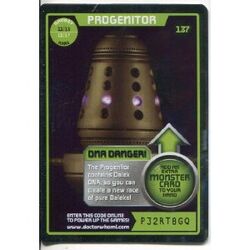 This is card number 137, gadget card number 11 and rare card number 11.
It's effect is "Add an extra monster card to your hand"
It's text reads "DNA Danger! The Progenitor contains Dalek DNA, so you can create a new race of pure Daleks!"
It's the commonest rare. 1 in 30 packs.