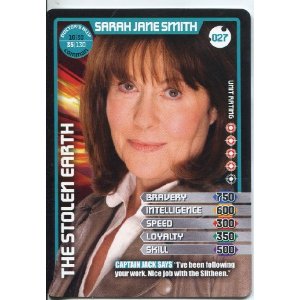 This is card number 027, 
Ally
 card number 10 and 
common card
 number 35.
It has a unit rating of 4 and has the following stats
Bravery 750
Intelligence 600
Speed 300
Loyalty 350
Skill 500
It's inscription reads: Captain Jack says "I've been following your work. Nice job with Slitheen".