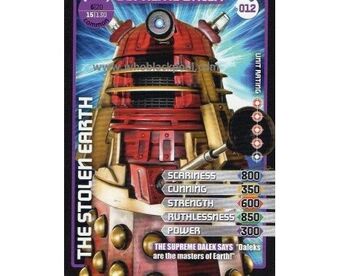 This is card number 012,
villain
card number 6 and
common
card number 15.
It has a unit rating of 4 and has the following stats
Scariness 800
Cunning 350
Strength 600
Ruthlessness 850
Power 300
It's inscription reads: The Supreme Dalek says "Daleks are the masters of the Earth".
In the test set, the background of this card was red rather than blue.