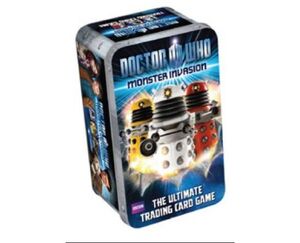 The tin is a special DWMI tin as it holds 5 packs of cards and the Ultra Rare Exploding TARDIS card. The Extreme Tin also has 5 packs and includes Rory Williams autograph.
The Tin can be used to hold anything at all but to keep the Doctor who Monster Invasion theme many people have used it to store their Special Edition cards or all of their cards of they do not have the Box.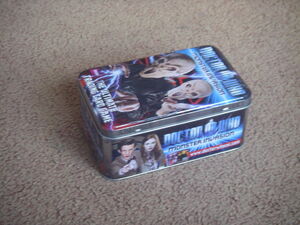 Ad blocker interference detected!
Wikia is a free-to-use site that makes money from advertising. We have a modified experience for viewers using ad blockers

Wikia is not accessible if you've made further modifications. Remove the custom ad blocker rule(s) and the page will load as expected.